Our Recruiters
Jackie Bullington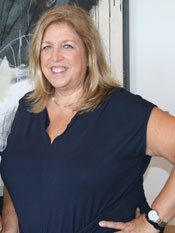 Jackie Bullington joined Freeman Enterprises in 2003 as Vice President. She is responsible for sales and recruitment on retained and contingency searches for professional liability insurance clients across the United States. She places insurance professionals in companies spanning from commercial carriers, risk retention groups, captives, trusts and many of the association members of The Medical Professional Liability Association (an insurance trade association representing domestic and international medical professional liability (MPL) insurance companies).
Jackie's diverse background in sales and executive recruitment continues to impact positively the growing business of Freeman Enterprises.Jackie is charged with developing and providing recruiting services for Freeman Enterprises' existing client partnerships and establishing new clients across the country. Some of her key areas of focus include: supporting the company owner's efforts in medical professional liability recruiting as well as helping client companies fill roles in Technology E&O, Directors and Officers (D&O), Lawyers E&O, Real Estate E&O, Miscellaneous E&O, Architects and Engineers (A&E), Accountants E&O and Employment Practices Liability (EPL). She is well connected throughout the United States with industry professionals and is recognized for her ability to attract and source great talent.
Jackie began her career in the publishing industry and quickly found she excelled in the areas of sales and marketing. Prior to joining Freeman Enterprises, she handled national sales, including the sale of enterprise technology solutions to Fortune 1000 organizations. She received her Bachelor's Degree from the University of North Carolina at Chapel Hill. Originally from Rocky Mount, North Carolina, Jackie has made Raleigh home since 1984. She is an active supporter and Medical Professional Liability Association Affiliate and a longtime member of PLUS, the Professional Liability Underwriting Society.
Having recently celebrated her fifteenth year at the company, Jackie commented, "Year after year, I find that I continue to enjoy and to be fulfilled working with so many growing insurance organizations and the talented individuals who represent this dynamic industry. The professional liability marketplace has continued to offer exciting employment opportunities and I have continued to cultivate great industry relationships, not only with our client companies but also with the exceptional insurance professionals who we place within those organizations."
Married in August of 1998, Jackie and her husband and son enjoy traveling and learning about the people in different parts of the world, the arts and the cuisines of other countries and fishing the intracoastal waterways of North Carolina. Having served as a Board Member of Visual Art Exchange (VAE), a non-profit organization of Raleigh and Wake County, she continues to be a strong advocate for the teaching community and the emerging artists within her community.
Back to "Our Recruiters" page »