Our Recruiters
Lynne Freeman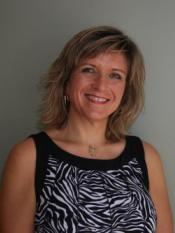 In 1994, Lynne Freeman launched Freeman Enterprises as a niche search firm serving the medical professional liability insurance industry. In 2003, when Jackie Bullington joined the organization, the company's focus expanded to include other professional liability lines.
While the organization handles virtually all lines of professional liability, Lynne's focus continues to be exclusively in MPL. She has developed an extensive network of contacts in the PIAA and HIF (Hospital Insurance Forum) member companies as well as in commercial carriers, risk retention groups (RRGs), third party administrators (TPAs) and healthcare brokerage firms.
Prior to opening Freeman Enterprises, Lynne's earlier career was all in the placement industry. Upon graduation from UNC-Chapel Hill in 1988 with a B.S. Degree in Business Administration, she joined CDI Temporary Services and handled temporary staffing placement. Recognized for her ability to focus on bottom-line results and to quickly return underperforming offices to profitability, she was promoted numerous times during her tenure with CDI and ultimately held the position of District Manager. In 1993, she joined Sales Consultants, a division of MRI (Management Recruiters International) where she spent almost 2 years learning the permanent placement business before leaving to head her own firm at the age of 28.
Lynne's outside interests include extensive volunteering with the Boy Scouts of America. Leadership roles have included being a Merit Badge Counselor for the Cycling Merit Badge requiring spearheading the completion of a 50 mile bike ride by the Scouts and acting as an adult leader for a Philmont expedition requiring a 70 mile backpacking trip. Lynne also enjoys running, having completed 9 half marathons, most recently with her 11 year old nephew. Lynne also enjoys outdoor activities with her two sons and spends as much time as she can on the water either boating, fishing or scuba diving.
Back to "Our Recruiters" page »